Our E-Reflections, meditations on the twisting journey of faith, express the desire to foster reflective practice in a daily life often mobbed with urgent and demanding voices. They comprise Regular, Advent, Lenten reflections plus our magazine.
Advent reflections
Posted daily or weekly through Advent.
Lenten reflections
Posted daily or weekly through the Lent period.
The Coracle magazine
Published annually or bi-annually.
Regular reflections
One-off or part of a series, posted weekly or fortnightly
Shame and vulnerability; Website: downloadable topic sheets launched; Invisible church - book review; New groups - East Lothian Group: An oasis with bite and Explorers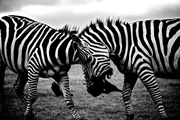 Life is precious. Follow me - Lynn Darke. Retreat in Daily Life. New website launch.
The flight of faith; The sacrifices of God; Reaching out to the unfamiliar; Relinquishment and Albuquerque; Striding arches; Looking again at Respect
Faith in 'journey'; Treasures of darkness; Being read; The cost of prosperity ;Ben Lawers Nature reserve trip: Look well to each step.
Advent series (most recent and completed)
Advent (Selected archived)
Lent series (most recent and completed)
Slideshow credits: The weald of Kent, Samuel Palmer. Journey of the magi, James Tissot. Derision of Christ, Colmar. The fog warning, Winslow Homer